Do you need some side hustle ideas to make more money? Look no further. Welcome to the greatest list of side hustle ideas on the internet!
Even though this list is huge, it's not a complete list and we want to keep it going. If you know of a side hustle that is not on this list, add it to the comments below!
WHAT IS A SIDE HUSTLE?
Before you start scanning this list of side hustle ideas, you should know what a side hustle actually is. Simply put, it's another job that you work part-time.
Some people spend a little bit of time and some people spend a lot of their time on their side hustles. Sometimes, a side hustle even becomes a full-time job.
The reason people take on these extra jobs is pretty obvious – they want to make more money! It's a common practice in The Financial Independence Community to have a side hustle.
Now that you know what they actually are, let's get started.
102 Side Hustle Ideas
1. Airbnb
Everyday, normal people are making money every day with the help of Airbnb. You don't even need to have a full rental house. You can rent out a single room.
2. Application Developer
There is so much opportunity in the world of application development. For, those who are tech savvy or are technology driven you can start to develop application for mobile devices to help solve a problem or yourself and others.
3. Auctioneering
Help people get the most money for their stuff, then keep a commission. Requirements vary by location.
4. Backyard renting
Have a backyard in a nice location? You can rent out your backyard for parties or to campers! Advertise locally or check out Home Camper.
5. Baking
If you know your way around a kitchen, consider selling bakery items. My advice is to pick one type of bakery item and master it.
For example, I know a woman that makes the most beautiful strawberry and chocolate fudge cake I've ever seen. She advertises it in January and takes orders for Valentine's Day. She makes a few grand doing this just once a year.
6. Blogging
Blogging can be a great way to earn extra income. While it takes patience and work to monetize a blog, once you do, the income can be fairly passive.
7. Build resumes
Help people look good to employers by building a resume for them. Additionally, you can adjust their resumes to make them look even better!
8. Build websites
Are you good at coding? Help people who aren't by building their website for them.
9. Car detailing and cleaning
Make people's cars look like new by giving them a good cleaning and detailing. Also, consider making this a monthly mobile service.
10. Caregiving (One of the most rewarding side hustle ideas)
Help the elderly, disabled, or anyone else who needs help with activities of daily living. If this interests you, create an account with Care.com.
11. Carpet cleaning
Make use of your carpet cleaner and make people's rugs and carpets look new again.
Marketing tip: advertise to allergy sufferers.
12. Coach sports
This is especially good for people attending college. Coaches are in short supply in a lot of areas.
13. Commercial cleaning
Clean office buildings, small businesses and more.
14. Commercial photography
Photograph images used to sell, advertise or market a business, product, service, or people.
(I have personal experience with this side hustle idea. My favorite area of doing commercial photography was taking photos of real estate.)
15. Computer Repair
Fix broken or slow computers for people.
16. Create an online course
Can you teach something via an online course? Set up a course on Udemy and share your knowledge.
17. Create Pinterest Templates
Are you good at putting together designs and colors? Consider making Pinterest templates for people to download and use on their Pinterest boards. Furthermore, try selling your designs on Creative Market.
18. Customer interviews
These interviews can be online or local focus groups. FYI, these interviews can be hard to qualify for. Respondent is a good place to start.
19. Customer service representative
Work this job at home and make your own schedule. One legit company you can consider is NexRep.
20. Deliverer
Becoming a food deliverer is one of the most common side hustle ideas. Try Doordash for grocery delivery or Postmates if you want to deliver groceries AND alcohol.

21. Disk Jockey
Know your music and excellent with networking? A DJ side hustle might be right up your alley.
22. Donate/sell… body "stuff"
While you usually aren't paid to donate blood, there are blood drives that will give you free stuff for donating. For example, we have gotten free dinners, gear, and even event tickets at some blood drives.
You can, however, get paid to donate plasma. The average pay usually falls between $20 to $50 per donation.
Lastly, while these side hustle ideas are much more extreme, men and women can both donate reproductive cells. Obviously, sperm donation is much easier than egg donation, but we represent both sexes on our website. Moving on…
23. Dropshipping
A drop shipper is a person who sells products for another company. I'll break this down a little further…
A drop shipper usually has a website that customers can place an order through. Once the customer places an order with the drop shipper, the drop shipper orders the item through the original retailer and sends it to the customer.
So technically, the drop shipper makes a commission off of an item that they never even had to touch.
For example, let's say that you wanted to sell a popular back stretching device. You found a retailer where you buy it for $20.00 wholesale. So you advertise this product on your website for $30.00.
A customer then buys the back stretcher for $30.00 from you. Then, you go back to the wholesaler and order the $20.00 item for the buyer and ship it to them. You then get to keep the $10.00 profit.
Dropshipping is one of the most popular side hustle ideas for online businesses.
24. Dry herbs
Even if you don't have a green thumb, growing herbs is relatively easy to do. You can dry them out, bottle them up, and then sell them. Few people will turn down locally grown, organic herbs!
25. Earn money with credit card rewards
Take advantage of credit card bonuses to earn cashback and free travel. Check out how we used credit cards to get a nearly free vacation, here.
26. Event planning
If you can easily throw together a birthday party or plan a wedding, this is one of the best (and most fun) side hustle ideas for you.
27. Field Agent
I LOVE Field Agent. Field Agent is an app that you can use to do easy jobs at different locations. Some of the jobs that I have done are review products, perform audits, and tasted pizza!
Field Agent even provides in-app training so you can complete the jobs as quickly as possible.
Check out my "Cash Out History" and YTD earnings so far with only doing a couple of jobs in my spare time! All the jobs I've done have taken me less than 5 minutes and I've never had to go out of my way.
When you download the app, you can enter the code "z24mz2g" to take advantage of any current referral benefits.
28. Fitness instructor
Teach Yoga, Zumba, or other workout classes. This side hustle is perfect for making some extra money AND staying in shape.
29. Flip Cars
If you know your way around cars, you can find broken ones for sale, fix them, and then sell them for a profit. In addition, I also know people who purchase cars at auctions and resell them for higher on craigslist or other marketplaces.
30. Flip college books
This is one of my side hustles. Use Textbooks.com to check the resale value of college books you find at yard sales or thrift shops to see their worth. Then, resell them online. Textbooks.com will even pay for shipping.
31. Flip niche items
Learn about a specific niche and sell what is valuable or trendy again. For example, 90's toys are really popular right now. Some of them are selling for a lot of money.
32. Furniture Flipper
Give a piece of furniture a makeover. I once picked up a TV stand at a yard sale for 5 bucks and sold it later refinished for $200!
33. Furniture maker
Make furniture to sell. As an idea, try making monogrammed stepping stools for kids. Additionally, I also know someone who takes scrap pieces of wood and makes beautiful cutting boards. There are endless ideas here for all skill levels.
34. Ghostwriting
Do you like to write? A ghostwriter is hired to write content that is accredited to another person. Some examples are books, speeches, blog posts, etc.
If this interests you, try out Contena.
35. Give a Ride
Give people a ride around town with HyreCar.
36. Graphic Designer
Looking for side hustle ideas that use your artistic abilities? Design logos, webpages, T-shirts book covers, and more at 99Designs or sell your art at Society6.
37. Handyperson
Assemble furniture, move boxes, fix a running toilet and more. You can search for jobs with Thumbtack.
38. Haul Junk
Remove people's unwanted items from their home or business. These items include building materials, appliances, yard waste, electronics, etc.
39. Home inspector
Make sure homes are up to code before people buy them. You'll need to meet the licensing requirements for your state.
40. House Stager
Are you that person who can make a house look like a home? Stage houses going on the market to help them sell faster.
41. Human Billboard
A human billboard is someone who carries an advertisement around. This may include wearing a sign, wearing branded clothes, or in extreme cases… getting an advertisement tattooed on the body.
Interesting fact: As I was researching this side hustle, I discovered that billboards are actually illegal in some states (the most beautiful ones, like Hawaii.) Who knew?
42. Interior Decorating
Make someone's vision come alive with this side hustle by helping them decorate.
Furthermore, as an idea, take this business online and start an interior decorating blog. Have people send you photos of their home and tell them what to do to make it look fantastic!
43. Invest
Few things are more exciting than the stock market. You can create instant passive income by investing in high dividend-yielding stocks.
Bonus: you can even get MULTIPLE FREE stocks by creating an account with some of the following platforms:
Robinhood – stock trading and high yield money accounts.
Webull – stock trading.
M1 Finance – money management platform.
SoFi – high yield money accounts, loans, trading and more.
Acorns – invest spare change automatically.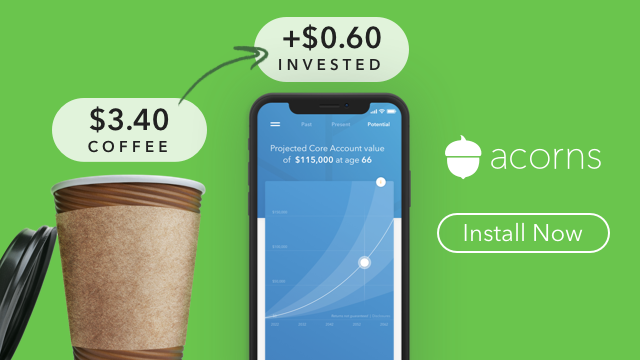 All of these platforms offer great incentives to join and they all offer free account options. We have accounts with each one and you should, too.
44. Invest with Fundrise
With Fundrise, you can invest in other people's real estate projects.
45. Landscaping
Make people's yards look magazine ready with rocks, plants, and other decors.
46. Marketing service
Find creative, yet practical solutions that bring businesses more customers.
47. Martial arts/self-defense instructor
Teach students the traditions of martial arts to improve their self-defense skills and boost their self-confidence.
48. Memory gift making
Make gifts in memory of people's loved ones.
49. Mobile laundry service
Help busy people with this time-consuming chore.
50. Mobile Mechanic
Can you change oil and perform some other vehicle repairs? Consider being a mobile mechanic. As an idea, check out Your Mechanic, where you can make your own hours and get paid $40-$60 an hour.
51. Moving Services
Pack up people's belongings and help them move.
52. Notary Public Service
Be an impartial witness related to signing important documents. Becoming a signing agent is estimated to cost between $100-$200 and is relatively easy to obtain the requirements.
53. Online Surveys
Most online survey sites stink. I'm not even going to list the common ones that most websites list. I've tried a lot of survey sites, and have been disappointed. However, here are three that I do like to do in my spare time.
Paid Viewpoint – Tip: be honest and answer consistently to earn a higher "TraitScore." You will make more money and get more surveys with a high TraitScore.
Google Opinion Rewards – Available in your app/play store. You will need to allow the app to access your location because the surveys are based on the places you visit.
While these online survey sites are real (I use them myself,) they pay relatively low. I recommend doing this side hustle when you are just messing around on your phone. Think along the lines of waiting rooms and dare I say – the bathroom?
54. Painter
Expand beyond just painting the inside of people's houses. Consider office buildings, college dorm rooms and more.
55. Party supply rental
This side hustle is becoming more and more popular. Rent inflatable bounce houses, laser-tag equipment, etc. The ideas are endless.
56. Personal Chef Service
Cook for others locally or use Hire a Chef to find leads.
57. Personal Trainer
This is the perfect side hustle for people who love fitness.
58. Pet Groomer/Bather
Groom people's pets as a side hustle or grow pet grooming into a full-time business. Heidi Appel at Shags2U Pet Grooming made her love for animals into a 6-figure business!
59. Pet sitting/walking
Watch people's animals when they have to work long hours or go on vacation.
60. Pool maintenance
If you can figure out pool chemicals and PH balance, this might be the side hustle for you. Keep people's pools clean and balanced so they can enjoy them without the added headache.
61. Portrait photography
Take photos of people and/or their pets. This is a low-cost side hustle to start and word of mouth goes a long way.
62. Pressure washing
Do you find joy in blasting dirt, mold, moss, and more off of things? Offer to pressure wash people's homes, driveways, businesses and whatever else needs blasted.
63. Private sporting lessons
Give private sporting lessons to someone in need. Golf is a major player in this category.
64. Product licensing
Have an idea for something cool but don't want to go through the work to create it? Sell your idea to a large company and get paid royalties if they use it.
65. Professional organizer
There are real people out there hiring professional organizers. Organizing is just too overwhelming for some people. If you would enjoy this side hustle, you could take this burden off of a lot of people's shoulders.
66. Proofread
Give someone's writing a second look. Create an account with Fiverr or Upwork to get started.
67. Real estate wholesaling
A real estate wholesaler finds a home for sale and then finds a buyer for the home. The wholesaler then sells the home to the buyer at a higher cost than what the seller was asking for and keeps the profit for themselves.
68. Rent Out Baby Gear
Rent out baby gear on BabyQuip to people who are traveling and don't want to lug around all their baby stuff. The gear you rent doesn't have to be brand new either. You can buy lightly used baby equipment at yard sales and rent them, too.
69. Rent Out Your Car
Create an account with Getaround and rent out your car to others when you aren't using it.
Worried about someone else driving your car? This company offers insurance to their renters. You can view the details on their website.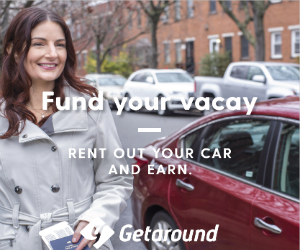 70. Rental properties
Renting properties out is one of the greatest ways to earn money in our opinion. More millionaires have been made from real estate than any other investment method. Places like Roofstock makes it easy to buy and sell single-family rental homes.
71. Resell Items on eBay or Amazon
Do you have an eye for value? If you do, you could buy items that are undervalued and sell them for what they are worth on eBay or Amazon
.
You can start this side hustle with no upfront costs by selling items you no longer want around your home first.
72. Seal Coating
Have you ever noticed blacktop that is black as night and looks brand new? It was probably recently seal coated. You can help extend the life of people's parking lots and driveways by seal coating their blacktop.
73. Sell beef jerky
Beef jerky lasts .0000001 seconds in my house. If you are a hunter or butcher, you could make and sell your own beef jerky.
74. Sell crafts
Sell crafts on Etsy or with other online marketplaces. Additionally, consider setting up a table at local craft shows and festivals.
75. Sell firewood
If you have some unwanted trees, cut them up and sell them as firewood.
76. Sell Yard Sale Leftovers
Every year during our annual yard sale, we always see someone drive around with text on their truck that says, "we haul away yard sale leftovers. 555-555-5555"
As a side hustle, some people offer to haul away unsold yard sale items and then sell the items themselves. With this side hustle, inventory can be free!
77. Set up a farm stand
Do you like to grow your own food? Set up a farmer's stand where your neighbors and other people passing by can buy your fresh farm-to-table food.
78. Sewing
If you have a knack for sewing, you could fix people's torn items, make alterations, and even make your own designs.
79. Social media manager
Help run a website's social media account to keep their customers engaged.
80. Sports referee
Make the calls at your local sporting games.
81. Stable helper
Help care for horses and other animals. The benefit package may even include horseback riding. Yeehaw!
82. Stock photographer
Stock photography is taking pictures and then selling those photos to others.
83. Stock videographer
A stock videographer is someone who sells video clips to people. Stock videography is much newer than stock photography so taking this route may just give you an advantage.
84. Storage Auctions
Start attending storage unit auctions and flip the items in the unit like on the TV show, Storage Wars.
85. Storage renter
Do you have a large basement that you could rent out to someone? Or how about a detached garage or spare room?
You can rent out any spare space you have. Check out How to Make Money Renting Out Your Stuff for a list of places that you can make rental income from.
86. T-Shirt Printing Service
Sell your own t-shirts or sign up for Merch by Amazon
and let amazon sell your designs are their own products. You upload a design, set a sale price, and if it sells, Amazon will print it and ship it. Sit back and earn monthly royalties.
87. Take care of kids
Babysitting is the all-time classic side hustle. You could advertise babysitting services at your local library, at church, and on your social media.
88. Teach an instrument
If you are an experienced musician, teach one-on-one classes to someone else. As another idea, create videos and teach people instruments online.
89. Teach CPR classes
Teach CPR classes to people needing to learn or re-certify this important life-saving skill. First, to be an instructor, you might need to complete a CPR course yourself. Then, you may need to take an instructor course and be affiliated with a training center.
90. Teach English Online
Do you have a bachelor's degree and a year of educational experience? Teach English online with VIPKid if you are in the USA or Canada.
Also, you should know that homeschooling, babysitting, Sunday School teaching are all considered educational experience.
91. Tour guide
If you're a history buff and live in a touristy area, share your knowledge with others! You can be an online tour guide as well!
92. Travel Service
Take over the burden of planning people's vacations.
93. Tutor
Help students learn new skills by becoming a tutor.
94. Vehicle advertising
Would you be okay letting an advertiser wrap your car with their brand? If so, you could sign up for Carvertise or Wrapify and get paid.
95. Vending machine owner
This side hustle is almost completely passive income once you have your vending machine and location.
96. Virtual assistant service
Be a virtual assistant with Fancy Hands (USA) or Belay (USA and Canada.)
97. Website Maintenance
Fix websites for people who are non-techy. (Like me.)
98. Window cleaning service
Clean the windows of businesses in your area.
99. Work as an editor, video animator, tattoo designer and more Fiverr
Fiverr is a freelance service marketplace for businesses. The side hustle ideas are endless on Fiverr. Additionally, as more ideas, you can distribute flyers, do voice-overs, edit photos, and much much more!
I know we've mentioned this website before, but that's because Fiverr is one of our most favorite! They deserve their own number.
Also, we've gotten a lot of help from people who work on Fiverr. In fact, we enlisted the help of Fiverr for our YouTube intro and outro. Check it out!
100. Work Craigslist Gigs
Craigslist may be old-school, but they still have a lot to offer. If you visit your Craigslist's homepage, you should see a category labeled, "gigs," where people post odd jobs they need people to complete.
101. Write an ebook
Can you see yourself as an author? Writing and selling an ebook has never been easier with the help of Amazon Self Publishing
.
102. YouTube content creator
Love the camera? Camera shy? It doesn't matter. You can create content on YouTube either way. If you have something to share, you can share it here.
You can make money on YouTube with ads, selling your courses as videos, affiliate marketing, and more. Additionally, it's fun!
Summary
Woah, this list took some time! This might be the longest list of side hustle ideas you ever see in your life! Now, you might have noticed that none of these side hustle ideas state that you can "get rich quick." Instead, they are legit side hustle ideas that require real work.
Let's keep this list going. Leave us a comment below about how you make extra money. Also, subscribe to our newsletter for more ways to reach financial independence by filling out the form below!